Lyon v Bayern Munich: Champions…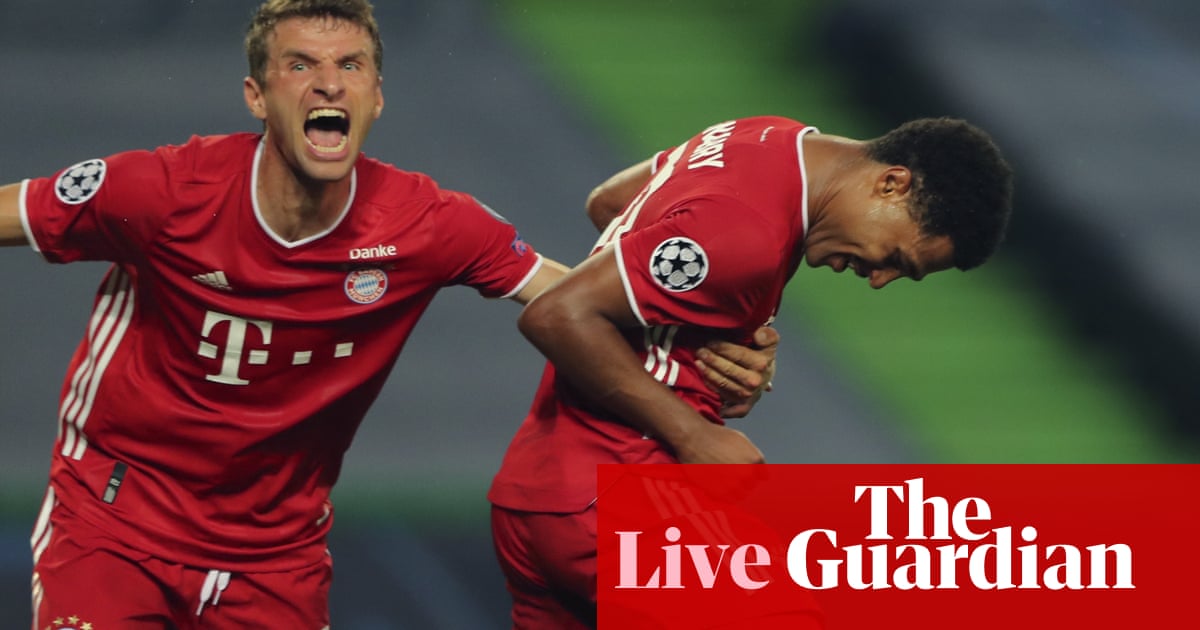 58 mins: What a chance for Lyon! Sule's clearance hits Dembele, Aouar runs free on the left and squares to Ekambi, whose shot hits Neuer's trailing leg!
58 mins: Memphis Depay goes off, and Moussa Dembélé comes on.
56 mins: Chance! Marcelo meets the corner and heads low and goalwards, but with neither the power nor the accuracy to beat Manuel Neuer.
55 mins: Sule turns a Lyon cross behind, and Memphis Depay seems convinced he used an arm. Replays suggest he's wrong, and what's more that he wasn't even looking.
51 mins: A chance for a third! Perisic is played beyond the defence, but his shoot from the edge of the area is a bit feeble.
51 mins: Ekambi and Davies have engaged in a couple of foot races so far this half, which have both ended with emphatic wins for the Bayern starlet. "Lyon may want to submit an IT helpdesk ticket because they are in desperate need of better Serge protection," puns Peter Oh.
48 mins: Goretzka spots Muller racing into the penalty area and curls in a cross from deep that bounces just beyond his teammate.
46 mins: Peeeeeep! The second half has begun. Lyon bring Thiago Mendes on for Bruno Guimarães, and Bayern bring Niklas Süle on for Jérôme Boateng.
The players are on their way back out, and it looks like there's at least one substitution happening for each team.
An excellent 45 minutes of football for the neutral, though it would have been improved had Lyon taken one of…
Posted in football, soccer
---
---